Katie Teage is an Educator, Choir conductor, Composer, Arranger and Soprano with the London Vocal Project. Katie studied a BA in Music at Middlesex university (2005), a Mmus in Composition at the Guildhall School of Music and Drama (2008) and a MA in Music Education at the Institute of Education (University College London) (2014). Katie is also a qualified teacher (QTS 2010). Katie's 15 years experience in primary education and work as an Assistant Headteacher puts her in high demand as an educator. Katie is a musicianship teacher and workshop leader at the Royal College of Music, works for schools in London as Primary Music Specialist, a Choral and Musicianship leader for The Voices Foundation and a trainer for Musical Futures.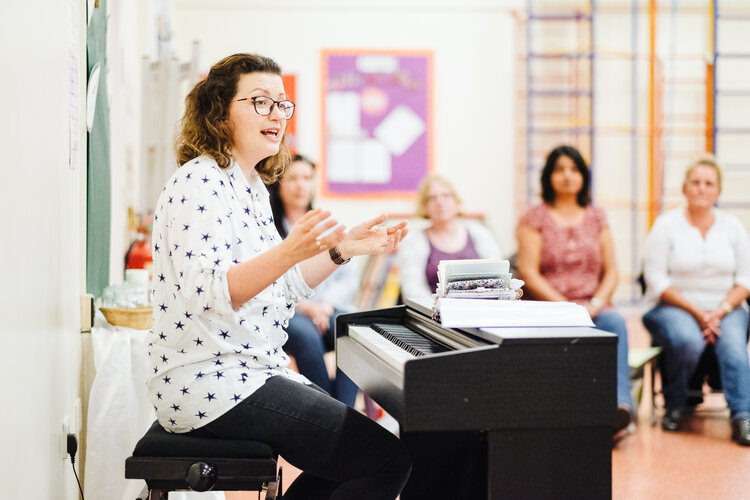 Katie works closely with Pete Churchill delivering Jazz Education to children, most recently with The London Youth Choir (2018) and a selection of schools in Redcar over the academic year of 2017-18 culminating in a performance at the Royal Festival Hall (2018) and opening the Middlesbrough Jazz Festival (2018).
Katie also works as a vocal coach and musicianship teacher at FONACT acting school in France training actors to develop their singing potential.
Katie is the Musical Director for the Kings Langley Community Choir (Kings Langley) and regularly runs workshops for other choirs including Milton Keynes Community Choir, Milton Keynes Youth Choir and Suffolk Soul Singers.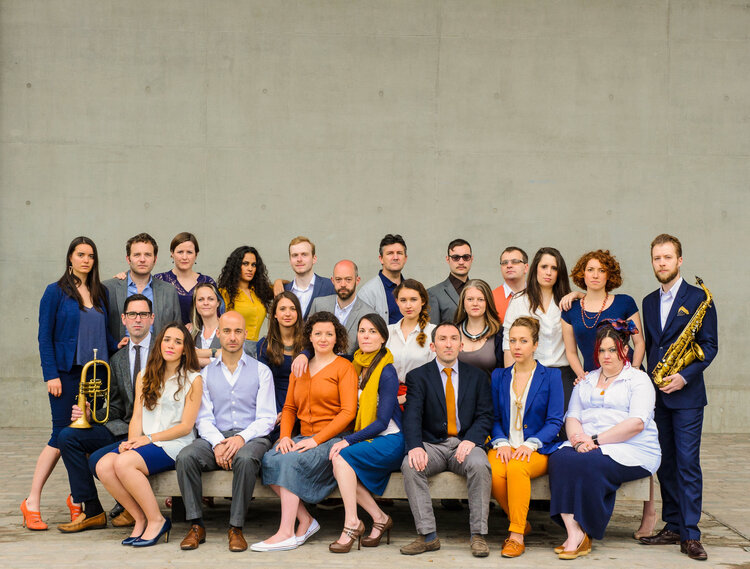 Katie is a founder-member of the London Vocal Project, singing with the group for over 10 years, performing many concerts at many of the UK's most prestigious venues and recently in New York.
Katie is an active composer and writes music for children. Most recently she was commissioned to write a Nativity play for 'St Gilda's Primary School' in Crouch End (2018), a School Song for 'ACS International Schools Limited' (2018). Katie has most been commissioned to write a selection of songs for 'Croydon Music and Arts' to be performed in 2020.